After being diagnosed with Type 2 diabetes, Kidlington resident Paul Willems was inspired to change his life for the better following a referral to the Move Together scheme.
Published: Monday, 23rd January 2023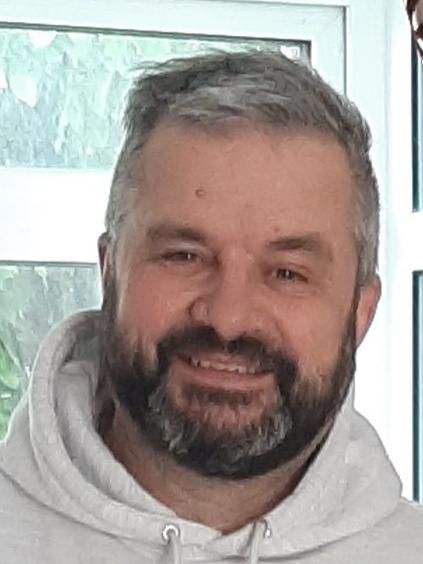 For many, receiving a diabetes diagnosis can be an overwhelming prospect, and this was no different for 55 year old Paul. After speaking with his GP, Paul was pointed towards Move Together, a local health initiative which works to support Oxfordshire residents with long-term health and mental health conditions.
"When I was diagnosed, I was worried about my health." Paul reflected, "I felt well but knew I needed to be more active and get the motivation to make much-needed changes."
To help Paul kickstart his journey of health he was referred to a dietary and lifestyle session held by Move Together, a programme that is coordinated by Active Oxfordshire and Cherwell District Council in north Oxfordshire.
This session was a catalyst for Paul to see how he could use his interest in fitness to create an exciting and easily accessible routine to develop healthy habits and transform his life.
Paul continued: "Attending Move Together and seeing all the different activities and memberships on offer in my local area really inspired and showed me that it was possible to take control of my health and turn my diagnosis around."
After attending the session and speaking to advisors on the programme, Paul took his newfound motivation and information to look further into what he could access at Kidlington and Gosford Leisure Centre. After trying out and finding a love for swimming, Paul decided to get his own membership for the leisure centre pool.
Paul commented on his involvement with Move Together: "I am really grateful for Move Together as without it I wouldn't have known what options were out there for me to start getting my health back on track. I decided to take my own approach to how I accessed facilities but the initiative definitely helped me to find something that I really enjoy and has changed my life."
Since starting his health journey in early 2022 Paul has seen a significant improvement in his health and is well on the way to reversing his diabetes diagnosis thanks to his hard work and commitment to a new lifestyle routine.
In less than a year Paul has been able to reduce his blood sugar levels to nearly half of what they were when he was first diagnosed and found that his fitness levels have increased; and his weight has decreased.
This massive improvement has also meant that Paul has been inspired to take up fundraising challenges for Diabetes UK, including swimming the Serpentine Lake in London's Hyde Park to raise money for the charity.
Councillor Phil Chapman, Portfolio Holder for Healthy Communities, commented, "We encourage everyone to be more active, there are direct benefits to physical and mental health, our 'Move Together' programme is a great way to help with this."
The Move Together programme is open to Oxfordshire residents who meet eligibility criteria and helps them access telephone support and fitness sessions to help them increase their activity levels. One of the many options on offer is a 50 per cent discount at all leisure centres in Cherwell District for Move Together members.
To sign up to Move Together and access all the benefits register visit the Move Together website or call 01295 221575 and speak to a member of the Cherwell Move Together team.
---
Get the latest news direct to your inbox