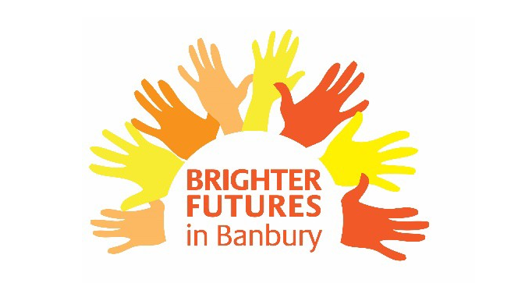 About Brighter future in Banbury
Brighter Futures is a long term programme of projects designed to relieve deprivation by improving access and opportunity for individuals within Banbury's most disadvantaged areas.
Introduction
The Brighter Futures partnership brings together the anchor organisations working within the three wards – such as schools, sports providers, charities and the police, housing providers, as well as community groups and faith groups.
A steering group of professionals bring together both information and intelligence from residents and service providers to support all the partners. The group is focussed on breaking down barriers which get in the way of actions to break the cycle of deprivation. They aim to support residents in building a strong and cohesive community.
This group has an action plan based on evidence from the Brighter Futures wards. The trust and partnership which develops from this group enables efficient cross organisation working. The result is demonstrated both in timely interventions and strategic vision.
An annual reference group meeting provides an opportunity to include a wider group of organisations both for networking and for greater insight. The steering group stays in touch with local aspirations, needs and capacity through its members extensive networks, formally and informally.
Brighter futures - Banbury wards
The partnership work focusses on three wards in Banbury. These wards contain areas which rank on the lower end of the Indices of Multiple Deprivation and rank amongst the 20 per cent most deprived in the country. They are:
Ruscote
Neithrop and
Grimsbury and Castle
Brighter futures themes and action plan
Our themes for this year are:
Stronger communities and volunteering
Safer communities
Education and skills
Housing
Physical activity, health and wellbeing
Employment
Underpinning all the projects are the aims of increasing opportunity, social sustainability and community cohesion and community resilience. We want to build on our strengths and use the lessons we have learned to make our work even more effective than before. To do this, we will
strengthen our long-standing partnership, with improved joint working practices – see the new work plan for how we will do so
develop projects in conjunction with the community
build on community strengths to support people to find their own solutions
get even smarter about data usage
help bring funding into the Brighter Futures area.
Brighter Futures - annual report and action plan
We produce a report at the end of each year.
Brighter Futures in Banbury Report 2020-21
If you have any queries or would like more information please email brighter.futures@cherwell-dc.gov.uk
Working in partnership
The steering group has representatives from
Cherwell District Council (including Safer Communities, Wellbeing, Housing)
Oxfordshire County Council (including Social Care, Public Health, Performance and Insight)
Oxfordshire Clinical Commissioning Group
Thames Valley Police
Sanctuary Housing
Banbury Schools Partnership
Citizens Advice
Visit Banbury
Department for Work and Pensions
The Hill
The Sunshine Centre
Banbury Madni Mosque
OxLep
The influence and reach of this partnership stretch out to other professionals, organisations and community groups.
Workshops
A series of workshops have been held covering the issues that are faced within the Brighter Futures Wards.
Health Inequalities - create the opportunity with a representative from as many relevant partners as possible to explore how we can all work better to address the known health inequalities which exist and to improve the general health and wellbeing of those who struggle.
Employability - consideration of the deep-rooted employability issues, to identify opportunities to match the future job opportunities of local businesses with residents. Representatives from many relevant partners explored how we can all work better to understand and address the issues. Victoria Prentis MP gave a keynote speech.
Child Poverty - explored how we can all work better to address the known Child Poverty issues which exist and to improve the situation for those who are affected. There was a key note presentation from the Child Poverty Action Group.
Educational Attainment - develop a whole community approach to action planning for the benefit all pupils but especially those from the identified Brighter Futures area. We considered how we can all play a part in supporting children, families and young people to fulfil their potential and improve levels of attainment.
Play:Full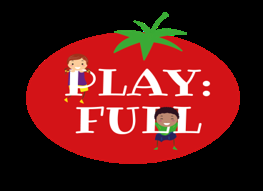 The term holiday hunger is a short way of referring to the difficulty for some households to provide adequate nutrition for children who receive free meals at school during term time.
The Play:Full project team researched models of providing food and activities during the school holidays, and received support from the Lord Mayor's Fund's project Kitchen Social to plan a fact finding visit to a holiday project in London. Support was also provided by Good Food Oxford.
If you would like to receive a PDF of the Play:Full Evaluation Report, please email brighter.futures@cherwell-dc.gov.uk