A new grant has been launched to support groups to provide food provisions to people across the district as part of the council's commitment to help residents during the cost of living crisis.
Published: Friday, 13th October 2023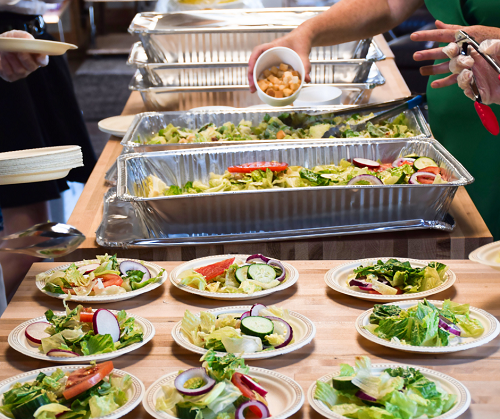 Cherwell District Council has new Community Food Grants available for not-for-profit groups who might be interested in providing access to food for those in need or developing community food activities involving cooking, growing or nutrition/food education.
The new grant scheme has £45,000 available to support communities and previous food grants have been used by groups across the district to develop community growing spaces, and support emergency food provision.
Councillor Phil Chapman, Portfolio Holder for Healthy and Safe Communities, said: "We are committed to working with local partners across the district to ensure that those in Cherwell do not go hungry, everyone has the right to proper nutrition.
"Following the success of our Community Food Organisation grants, which saw £15,000 in grants issued to community groups in from late 2022 through to September 2023, we encourage groups across Cherwell to take advantage of this opportunity to develop and expand what they offer to our communities and help those in need."
Groups can apply for a grant of up to £3,000 to use as capital or revenue to support in the running of food related projects. Applicants don't have to be currently offering community food provision, storage or activities to apply, they can use the funds to create an additional food related service.
Eligible organisations can find out more about the community food organisation grants by searching on www.cherwell.gov.uk
---
Get the latest news direct to your inbox