How to create a floorplan for an HMO licence application
Guidance on drawing a suitable floorplan to accompany your HMO licence application
In order to license the house, the Council has to obtain certain information from you about the property.
A simple sketch of the property is required to describe its layout, the number and type of amenities (kitchens, WCs and bathrooms etc.) and the fire precautions provided.
You don't have to draw the plan yourself; an architect or plan drawer may do this for you though it will cost you money.
You may already have some plans of the property which would be acceptable for this purpose so long as they show all the information the Council requires.
If you think the Housing Department already holds a plan of the property, please contact us. We will try to locate this and send to you to check and amend if necessary.
The aim of the plan is to indicate:
The layout of the house including size and proportions of rooms etc.
If and where fire doors are fitted
Where fire detection and alarm equipment is fitted
How to start
You can use ordinary plain unlined A4 paper but you may find it helpful to use graph or squared paper. All are available in stationery shops.
It's helpful to use a scale and you should choose one which will allow you to fit all of your drawing on to one page.
Often a scale of 1cm = 1m is about right but you should choose a scale that suits you.
Make sure that your chosen scale is one which will allow you to fit all of a floor on one sheet.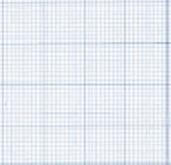 Step 1
Start on the ground floor and using your chosen scale draw out the basic room shapes in pencil. Draw in major structural features such as chimney breasts, bay windows, and staircases.
Assuming that there are other floors it is worth copying your basic plan at this stage as the upper floors often have very similar layouts to the ground floor.
Your outline and rooms will need to be large enough for you to be able to write inside the rooms.
Please label each floor, for example ground floor, first floor etc.
When you're happy with the layout of your sketched plan, go over it with a black pen.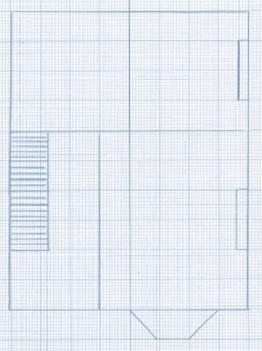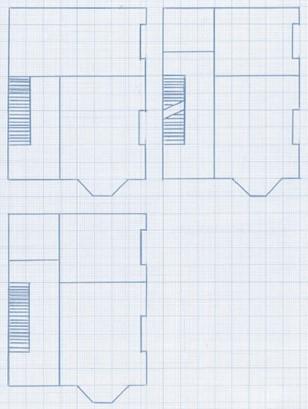 Step 2
Label the rooms in the property (e.g. lounge, kitchen, bedroom 1, bedroom 2 etc.) and add symbols to show the main features and facilities e.g. doors, bath, shower, toilet, sink, cooker etc.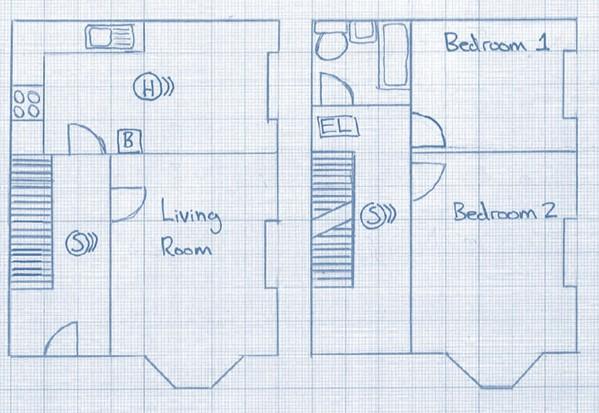 Step 3
Now indicate on the plan where various items of fire precaution equipment are.
For example:
Smoke Detector (S)
Smoke Detector with sounder (S)))
Fire blanket (FB)
Emergency lighting (EL)
Powder fire extinguisher (PFE)
Water type fire extinguisher (WFE)
Other type of fire extinguisher (OFE)
30 minute fire door with smoke seals (FD30s)
Step 4
Finally, write on the approximate floor area of each room including kitchens and living rooms.
Then scan and upload when prompted at end of your HMO Licence application or contact the Housing Standards Team.
Using floorplan software
If you are able to draw up floorplans using computer software, it shouldn't be too difficult to produce a reasonably professional looking set of plans.
AutoCAD is often used but it's quite possible to make something similar using Microsoft PowerPoint. There are many software packages you can use including ones specifically designed to illustrate buildings and room layouts.