The regeneration of the former RAF Bicester site – one of the town's most important historic assets – is being given recognition by the Royal Town Planning Institute Awards for Planning Excellence.
Published: Friday, 12th March 2021
The site in north Bicester, now known as Bicester Heritage, is included in Cherwell District Council's Local Plan, for the purposes of conservation-led regeneration. Years of careful engagement with the developers to achieve this have now been acknowledged with a place in the finals of the Royal Town Planning Institute (RTPI) awards.
Bicester Heritage is the first 'Centre of Excellence' of its type. Known as the best-preserved inter-war airfield in the country, the campus is home to 45 specialist businesses, each focused on specific skillsets, from endurance rallying to upholstery, marque restoration to automotive auctions, apprenticeships and more. The site currently generates a £40 million-plus collective annual turnover.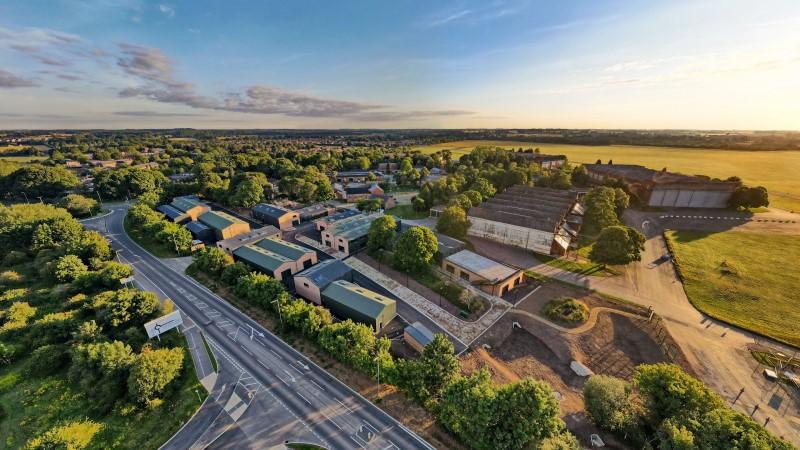 Image provided by Bicester Motion
Councillor Colin Clarke, Cherwell District Council's Lead Member for Planning, said: "The regeneration of the former RAF Bicester site is a fitting testament, both to the town's historical links with the Royal Air Force, and to its present links with the motor industry.
"The council has long wanted to bring this site back to life, but back in 2004 it was on English Heritage's at-risk register. To get the site to where it is today has involved considerable investment by Bicester Motion, the owners, and diligent supervision and advice from council officers.
"I believe it now stands as an example of what can be achieved when planners and developers work effectively together, and the town as a whole now benefits from the results of that collaboration."
The project nominated for an award is an area known as The Command Works. This is an extension to the technical site area next to Skimmingdish Lane. The development has created eight new buildings that complement the historic context of the site. Building work was completed in 2020, and it is currently home to a COVID vaccination centre.
The site is among seven finalists from across the nation in the heritage and culture category of the RTPI Awards for Planning Excellence.
Cllr Clarke added: "The goal was always to produce an end result that captured the history of the site but which was also functional and distinctive. The hard work of planners is often hidden from the public eye but I do think this nomination reflects the collective work that goes into bringing forward developments of this quality in the district. We will be ready to work with Bicester Motion on future plans."
The award winners will be announced at a ceremony on 29 April.