Cherwell District Council has today welcomed the government's announcement of a new UK Sports Strategy, which aims to get an extra 3.5m people active by 2030.
Published: Wednesday, 30th August 2023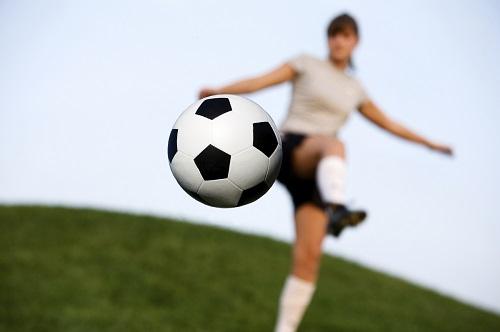 The announcement emphasises figures from the Sport England Active Lives Survey, showing that 25 per cent of adults in England are currently deemed to be 'inactive', and that 53 per cent of children and young people are not getting the recommended minimum of 60 minutes of physical activity a day.
Councillor Nigel Simpson, Portfolio Holder for Sport and Leisure, said: "At Cherwell we understand the massive impact that access to physical activity can have on people's long-term health outcomes and their quality of life in general. We warmly welcome the announcement of this new strategy and a national taskforce to drive it forward.
"The strategy promises to get more children involved in sport from an early age, which is key to helping them form healthy habits that will last a lifetime. This is something we have a strong track record of promoting through pioneering initiatives like You Move and our work bringing bike libraries and skills training to local schools, in partnership with the North Oxfordshire School Sports Partnership and Active Oxfordshire.
"We also share the government's ambition to see more sports facilities for people of all ages and, in line with our studies into what future provision in the district should be, we will be working to secure new playing pitches, increasing swimming provision in Bicester and looking for opportunities to encourage active travel in the coming years, as a starter."
You Move is an Oxfordshire-wide exercise initiative which has its roots in Cherwell as the former FAST programme. It offers free and low-cost activities for families whose children receive free school meals.
As part of an ongoing partnership with British Cycling, Cherwell is in the process of delivering 120 new bikes to schools across the district, where bike libraries are being hosted. This is paid for by the government's Open School Facilities Fund, with the North Oxfordshire Schools Sports Partnership co-ordinating the delivery.
Cherwell is also helping deliver a pioneering initiative providing tailored exercise programmes for adults with long-term health conditions; the countywide Move Together project has its highest take-up rate in Cherwell district and has been named as an APSE Service Awards Finalist by the Association for Public Service Excellence.
To find out more about Move Together and You Move, people can visit www.cherwell.gov.uk/MoveTogether and www.getoxfordshireactive.org/you-move
---
Get the latest news direct to your inbox