As residents prepare to vote on 4 May, a call is going out to remind them to bring their photo ID to the polling station.
Published: Tuesday, 2nd May 2023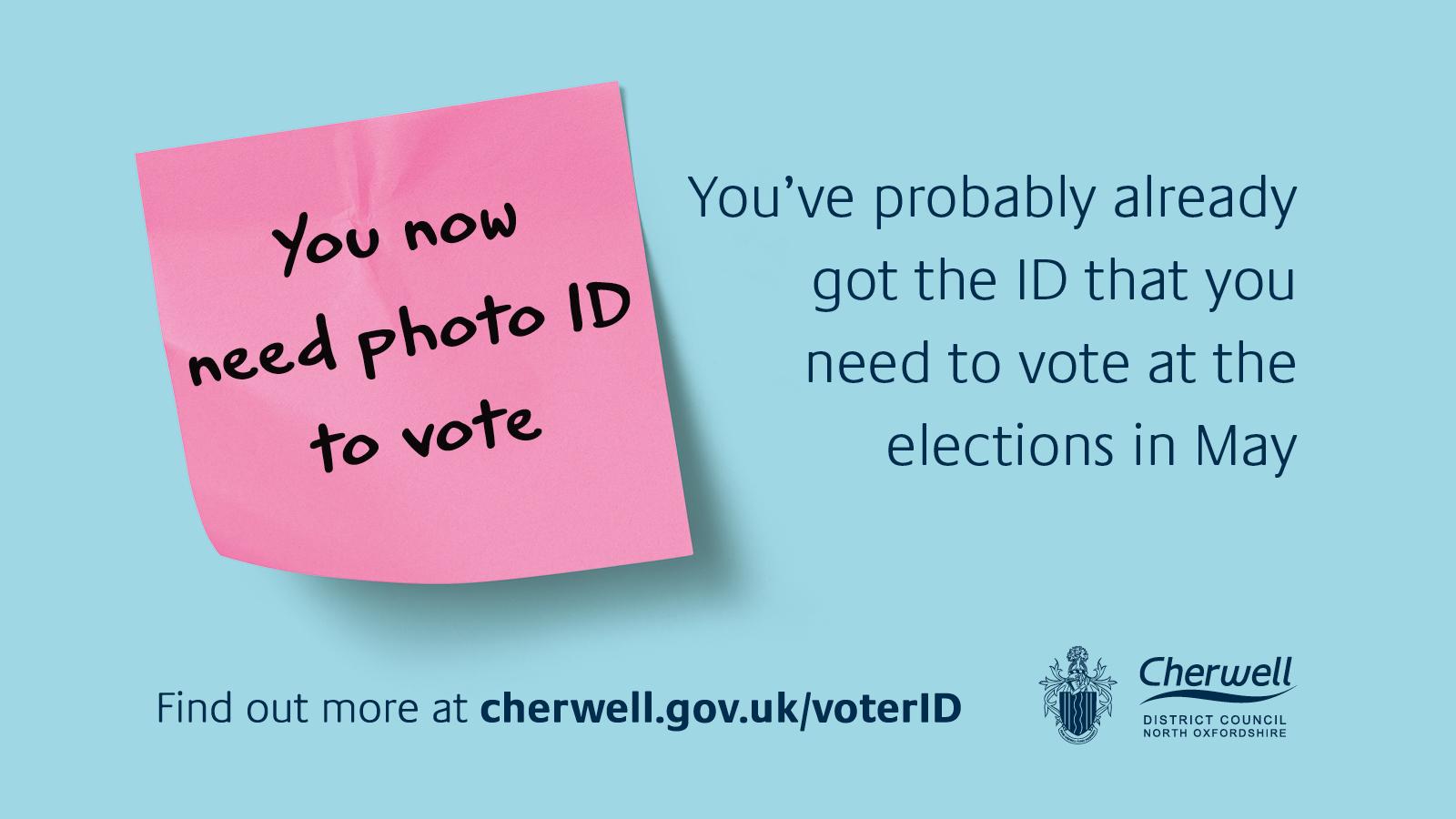 Voters will be electing district, town and parish councillors and if they vote in person at a polling station they will need to show an accepted form of photo ID before they receive their ballot papers.
It will be the first set of local elections with this new requirement in place.
Yvonne Rees, Returning Officer, said: "As polling day approaches, we're asking people to pop their passport, driving licence or other accepted photo ID in their pocket as they leave the house to vote.
"Our staff have been trained in the new requirements and in accordance with the law they will need to check voters' ID before they are able to issue them with a ballot paper. To make things run as smoothly as possible at the busiest polling stations, there will be greeters outside reminding people of the requirement as well.
"Once they get inside the polling station voters may ask to show their ID in a private area if they prefer. Our staff will treat any such requests discreetly and with courtesy.
"We've been working hard to raise awareness of the new photo ID requirement and as voters leave home to head to the polling stations on Thursday, I am sure the brightly coloured hangers on their green bins will serve as a handy reminder to many."
Accepted forms of ID include a UK, European Economic Area (EEA) or Commonwealth passport; a UK or EEA drivers' licence; some concessionary travel passes, such as an older person's bus pass, and the new free Voter Authority Certificate. Voters will be able to use expired ID if they are still recognisable from the photo and their name has not changed.
For more information about the new photo ID requirement our elections pages.
---
Get the latest news direct to your inbox