A third of the seats on Cherwell District Council are up for election on Thursday 4 May. For the first time, voters will need to show photo ID when casting their vote at a polling station.
Published: Tuesday, 28th March 2023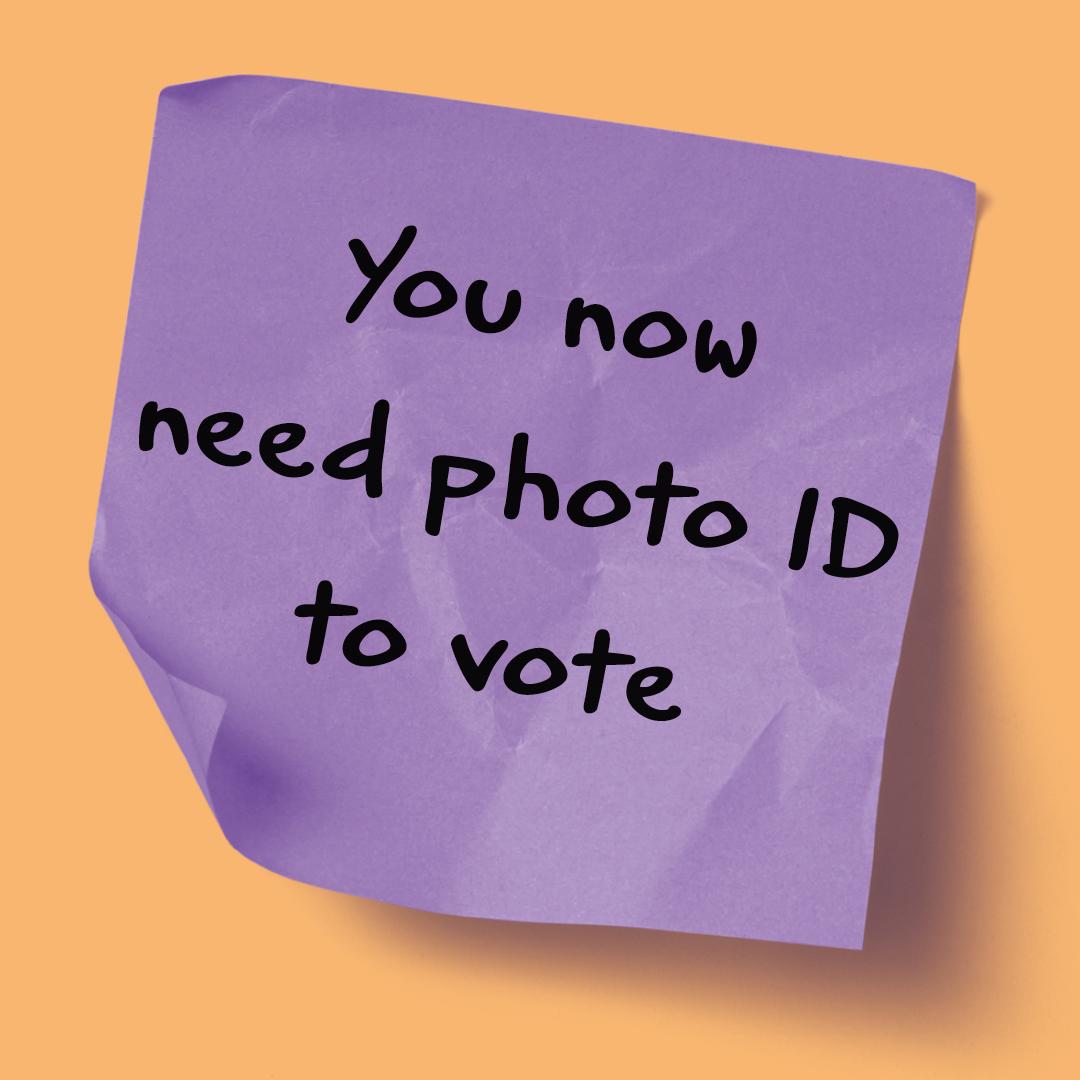 With the new voter ID requirement in place across the country, the council has launched a district-wide public information campaign and is making people aware of their voting options so they can plan accordingly.
Yvonne Rees, Returning Officer, said: "Thursday 4 May is your chance to vote for who you want representing you on the district council. We provide vital public services such as street cleansing, waste and recycling collection, and planning, so we want as many people as possible to have their say.
"What's different this year is that for the first time, when you vote at a polling station, you need to show photo ID. To complement the national campaign to raise awareness of the new requirement, we're rolling out a comprehensive information campaign to make sure everyone across the district plans ahead to ensure they have everything that they need to vote.
"Photo ID is not needed for postal voting, but if you're voting at a polling station you should check that you have an accepted form of ID. Most eligible voters will have ID they can use, but if not, they can apply for a free Voter Authority Certificate online, on a paper form, or in person. We are here to help and our staff will be on hand across the district running pop-up stalls to help electors."
Council staff will be holding a series of pop-up stalls across the district to advise people about the voter ID requirement and what their voting options are. This includes help applying for Voter Authority Certificates (VAC) for those who need them. The deadline to apply for a VAC is 5pm on Tuesday 25 April.
The pop-up stall events will be held at a number of venues across the district, including:
Bicester Market on 14 April
Banbury Market on 20 April
Exeter Hall, Kidlington every Thursday
Anyone who has moved home since they last registered to vote, has changed their name, or recently turned 18 will need to register to vote before midnight on 17 April if they want to have their say on polling day.
The returning officer has published a notice of election, meaning that candidates can now be nominated. A list of those chosen to stand will be published on the council website by 4pm on Wednesday 5 April.
As well as voting in person at a polling station, people can choose to have a postal or proxy vote instead. A proxy vote lets electors choose a trusted person to vote on their behalf. The proxy will vote in the polling station of the elector they are voting on behalf of and will need to show their own photo ID to vote as proxy. Those already registered to vote at their current address do not need to re-register, and poll cards advising which elections are scheduled where they live will be hitting doorsteps this week.
Electors who vote in person will receive a poll card letter which includes information about the new voter ID requirement as well as information about their polling station. Postal voters will continue to receive a postcard style poll card.
---
Get the latest news direct to your inbox