Residents, businesses, and visitors will soon be invited to help create an exciting and ambitious new vision for Banbury town centre.
Published: Monday, 16th January 2023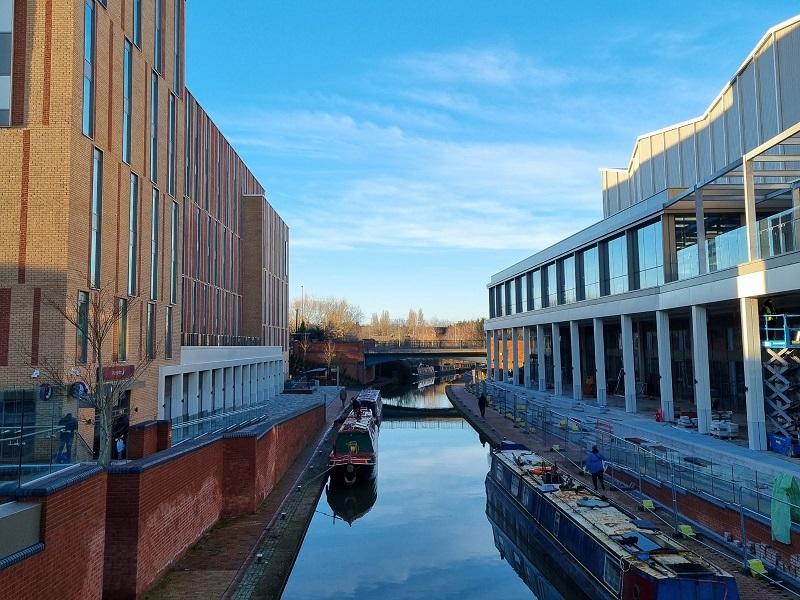 Cherwell District Council will be starting work on a comprehensive consultation and engagement programme called Banbury Vision 2050, which will influence improvements in the town over the next 30 years. This engagement is the first phase of the long-term regeneration planned for Banbury.
A report outlining what the Vision seeks to achieve was approved at a meeting of the council executive on Monday 9 January. The vision will help shape the important elements for a thriving Banbury, including retail, culture and tourism, the evening economy, housing, employment, and connectivity.
Councillor Ian Corkin, Deputy Leader of the Council and Portfolio Holder for Regeneration and Economy, said: "We're committed to the long-term regeneration and renewal of Banbury town centre, as the successful opening of Castle Quay Waterfront last year shows.
"With that major piece of work complete, we're now looking at what's next for Banbury. We know there are both challenges and opportunities for the town, including some fundamental shifts taking place in consumer behaviour, and what people expect of town centres as a result.
"We therefore need a clear vision for the future of Banbury that reflects the ambitions of everyone who uses the town centre, as well as these wider dynamic changes in the economy.
"By seeking people's views on what they would like to see more of, our aim is to deliver a vision of the future that is both inspiring and deliverable, and there will be numerous opportunities for people to get involved and have their say as this exciting piece of work unfolds."
The executive decision also approved governance arrangements for a programme board, which will oversee the consultation and engagement process over the coming months.
The initial phase of consultation is expected to take place in the first quarter of 2023 and dates will be announced in the coming weeks.
---
Get the latest news direct to your inbox