Autumn Term Review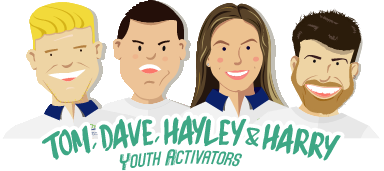 It's been great to get back into schools across Cherwell. This term saw the launch of our new activator programmes including a variety of special sessions bringing extra skills and development for children and young people.
Our early years sessions focus on improving children's fundamental skills, to get younger children moving and most of all have fun. The cycling programmes are to help children to ride a bike or progress their skills and learn new techniques, with each session focusing on a different cycling element. Children learn bike safety and the vital checks which they need to complete on their bikes before they set off on a cycle ride. Our new after school sessions provide children with an opportunity of playing a variety of multi-skilled games and improving their skills and development.
During the autumn term we visited 11 schools and had around 500 children attend the sessions. It has been really great to see children so enthusiastic and always wanting to join in. Each week we try and do new and different games to keep engagement up. The children are improving, week in week out, and always wanting to learn new skills and we've received some great feedback!
Thank you so much for coming into The Grange during term 1 Friday lunchtimes. The children have loved your sessions. They were a targeted group of children identified as being the least active and /or having friendship issues so it's been great to involve them in an extra session of physical activity. Whenever I managed to pop over the children were all fully engaged and really enjoying your games ????
I loved all of the games we played, they were really fun!
The activators were incredible. They got all the children involved in the sessions and made the games/ activities fun for all.
Bubbles pre school - The children have had an amazing time with you, and lots of the parents have commented on the conversations they have had with their children at home. The fact the children go home and talk about the sessions is positive feed back, as quite often the 3 year olds don't say much about their time at preschool!
Remember that you can use your FAST card at a variety of places across the district. Head to www.cherwell.gov.uk/FAST for the latest brilliant offers.