You Can Dance! The creative way to Move Together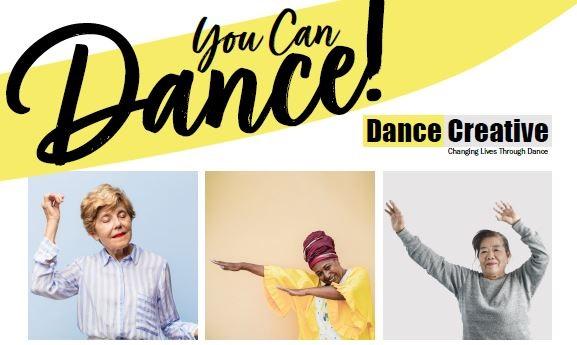 We all know that exercise is good for us.
It boosts mental and physical wellbeing, helping to ward off conditions including type-2 diabetes, depression and dementia.
But for some, even the thought of leaving the house can be a challenge. And after multiple lockdowns, there are more people than ever struggling with their wellbeing.
But not all exercise needs to involve sport or even needs to take place outside the home. And our new Move Together programme can help find an activity that's right for you.
You Can Dance! is one great example of the many opportunities available. The free programme is launching in January and aimed at helping to boost people's physical and mental wellbeing through creative movement.
To start, a free home pack will be sent to the participant, containing dance equipment, a booklet and a link to an online tutorial. People are then invited to take part in six, free live sessions, either through Zoom or face-to-face at the Clifton Centre in west Bicester.
All ages and abilities are welcome, with people encouraged to use different dance styles and a fun range of accessories to move to the rhythm of the music and be as creative as they wish.
You Can Dance! is part of Active Oxfordshire's Active Reach programme, supporting people hit hardest by COVID-19 to improve their health, wellbeing and life chances through the power of physical activity. It is also supported by Cherwell District Council's Move Together project, delivering a tailored approach to physical activity for those with long term health conditions.
---
Find out more
For more information about You Can Dance, email info@dance-creative.co.uk, search www.dance-creative.co.uk or call Caroline on 07815 120 727.
If you'd like to know more about other activities delivered through the Move Together programme, click the button below or call 01295 221575.