Celebration Grant information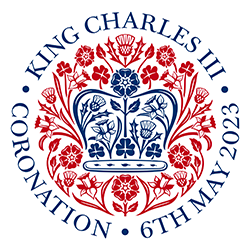 King Charles III Coronation fund
This scheme is open until 23 June 2023.
In celebration of His Majesty King Charles III's Coronation, Cherwell District Council is providing financial support that will encourage and assist local communities across the district to hold celebratory events during April May or June 2023.
Select the + sign at the end of each heading to expand the content.
---
Who can apply?
Parish authorities will be given the first opportunity to apply for grants. If a Parish authority does not wish to apply, then it can nominate a constituted community group to apply for a grant towards a celebration in that parish (or ward in the cases of Banbury, Bicester and Kidlington). The grant is only for public and community-wide Coronation events. Informal neighbourhood celebrations are not eligible for the grant.
How much is available?
Awards will be based on size of parish/ward population and on the scope/nature of the event. Applications will be assessed, and grants awarded, on a first come, first served basis, subject to budget availability.
The fee is waived for one Temporary Road Closure and one Temporary Event Notice (if required for the approved event).
When should the events take place?
Events must take place during April, May or June 2023.
Will retrospective applications be accepted?
No. A grant application must be submitted before the event takes place. However, we accept that there may have been some preparatory expenditure.
What types of event can be funded?
Open, inclusive events celebrating the King's Coronation that aim to bring people together and strengthen community spirit:
stand-alone events
special elements taking place in association with established annual events
What costs can the grant cover?
Costs associated with events and activities such as
street parties
parades
music, art, dance performance and entertainment
Equipment hire costs such as
hire of tables and chairs
marquees
electrical and, or mechanical apparatus
Local promotional and publicity costs
What costs can the grant NOT be used for?
capital costs, including purchase of equipment
food and drink
commemorative keepsakes
fireworks
the purchase, planting and maintenance of trees
Note: events may include these, but the grant should not be used towards them.
Single use plastics
We would like you to consider finding an alternative to single use items that are not necessary for the consumption of food or drink, such as straws, and items such as cutlery where a reusable (or at least recyclable) alternative is readily available.
Licences and permissions
Organisers must ensure that all relevant permissions are obtained, and regulations are complied with.
Temporary road closure
If a temporary road closure is required for a Coronation event the usual fee will be waived. To check the requirements visit our Road Closures page
To submit an application for a road closure over the Coronation weekend (6 to 8 May 2023) please email tom.duckham@cherwell-dc.gov.uk with the following details:
details of your event
name of the roads to be closed
the Town/Village the road is located
date and times
Temporary Event Notice (TEN)
If a TEN is required for a Coronation event the usual fee will be waived. An application form and guidance notes have been supplied to parishes and are also available on request from licensing@cherwell-dc.gov.uk.
Please check carefully (including all the exceptions) to see whether your event would require a TEN.
Note: please do not apply for a Coronation related TEN using the online process, as payment in advance will be required and will not be refunded.
Waste collection arrangements
If your event will require extra refuse bins or waste collection arrangements our Business Waste Team can help. Please email businesswaste@cherwell-dc.gov.uk to discuss your requirements and get a quote.
Be sure to list the cost as part of your application.
Advice and support
If you need any help or advice, please contact:
Natalie Sanchez or Lydia Avann on 01295 221584 or 01295 221861. You can also email natalie.sanchez@cherwell-dc.gov.uk or lydia.avann@cherwell-dc.gov.uk.