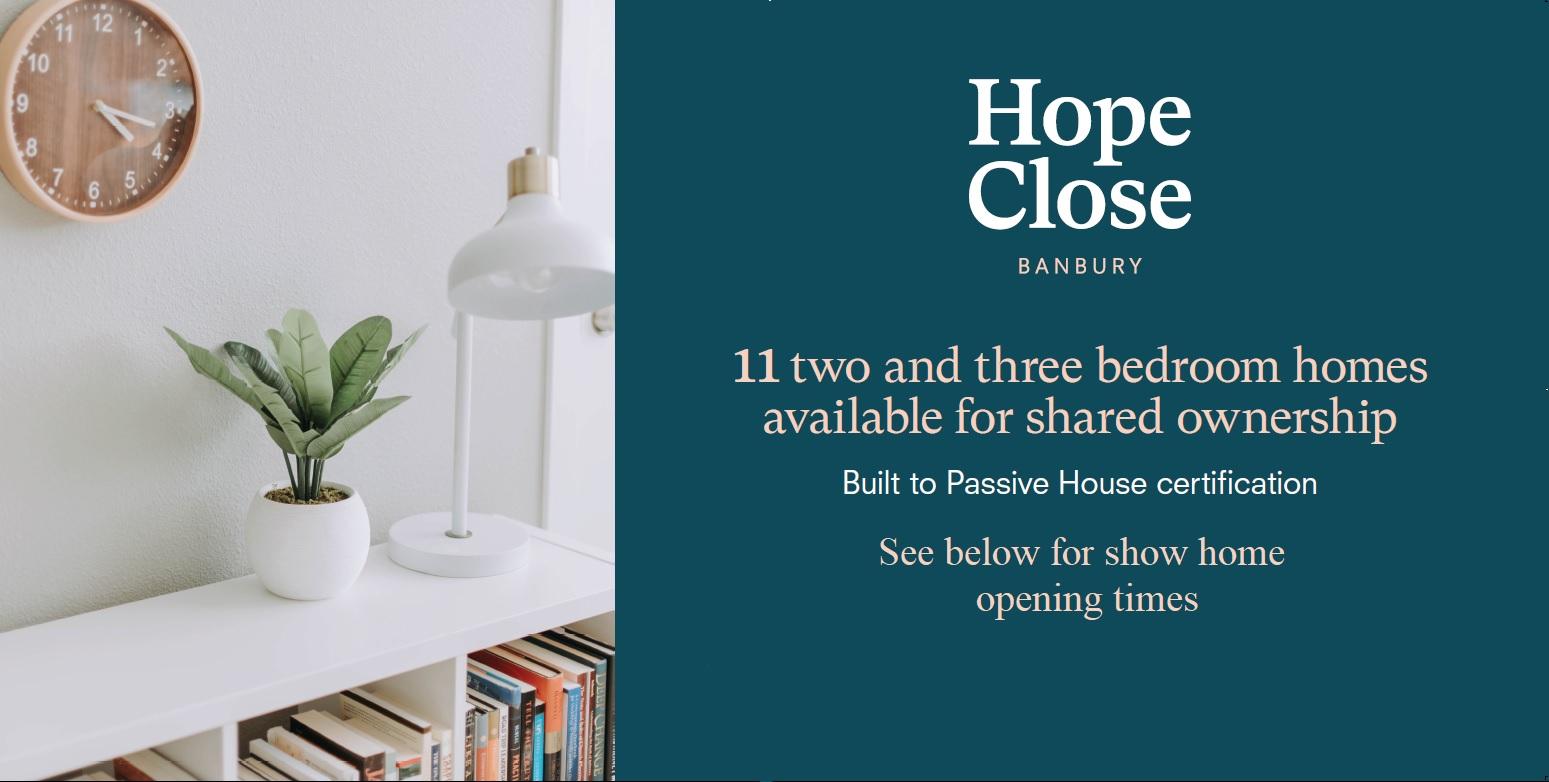 Build's latest development offers 11 Shared Ownership Passive Houses in Banbury
Passive Housing is the gold standard of energy efficient homes. Good quality design and craftsmanship paired with superior windows and doors, high levels of insulation and heat recovery ventilation are the key elements that set Passive House construction apart from standard building regulations. High performance insulation and a draught free construction minimises heat loss. This equates to lower heating bills, which can be a 90 per cent reduction compared to traditional buildings with conventional central heating.
Register your interest now and sign up to Help to Buy South.
Show Home opening hours
The Show Home and Sales Office on site are now closed. Any purchasers wishing to measure up or carry out another viewing are able to do so by making a viewing directly with the Sales Team.
Three bedroom properties Hope Close, BanburyTwo bedroom properties Hope Close, Banbury
---
Register now and find out more about shared ownership.